Over 50 years of combined experience and we've done it all!
With experience beyond the normal Realtor's scope, our team provides the versatility from "first" time buyers to experienced buyers/sellers and from investors to commercial clients. Whatever your needs, whatever your questions, we probably know the answer. Click here to Contact Us
Carole Collyard
Carole has been licensed since 1978 with experience in all phases of real estate from homes, land and investment. As leader of the Collyard Group, she is there to help all team members provide the best of services and expertise. Having a background in a trust department has been helpful also. She loves people and wants to be sure their real estate experience is a great one. She is licensed in KS and MO.
Ken Collyard
Ken has been licensed since 1974, he was a bio-chemist originally before becoming a Realtor. He loves the commercial side of real estate and is one of the main commercial agents at Reece Nichols. His expertise is so versatile that he has an answer for almost every situation that a team member might experience from structural problems to termites to maintenance issues. He is a ROCK for our team and is licensed in KS and MO.
Mark Henrichs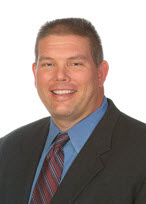 Mark is the civil engineer of our Group. He loves working with investors, but is always there if we have an engineering type issue. He interacts on many internet sites. He is always the most analytical one of the group.